DIFFICULTY SLEEPING?
New borns don't need silence. After having spent 9 months in the womb where sounds of blood flow and heartbeat can get louder than a vacuum cleaner, babies will calm down and sleep better with sounds familiar from the womb.
HEARTBEAT
New born babies are very familiar with the sound of the heartbeat of their mother. Playing a life like heartbeat will make them feel safe and help them go to sleep.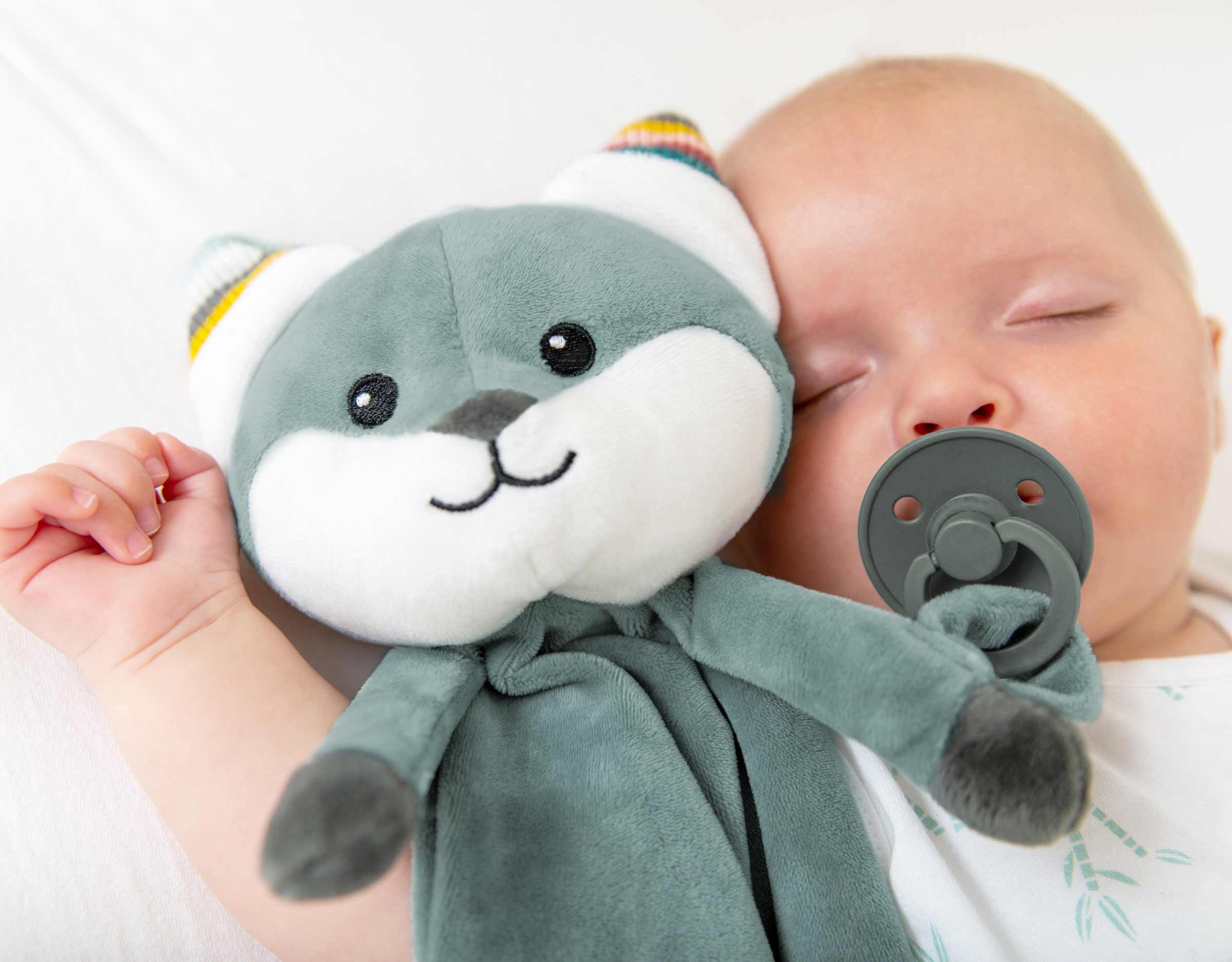 WHITE NOISE
White noise is a sound that can be compared with the sound of a vacuum cleaner. Research shows that newborn babies who hear white noise go to sleep more easily than babies who did not hear white noise.
Spencer, Moran, Lee & Talbert, 1990
SHUSHing
Shushing is a well known and doctor-tested technique for calming infants and promoting sleep. In the womb the mother's blood flow makes a shushing sound: sshhh………ssshhhhh. Playing this sound to your baby will stop your baby from crying and helps him or her to go to sleep.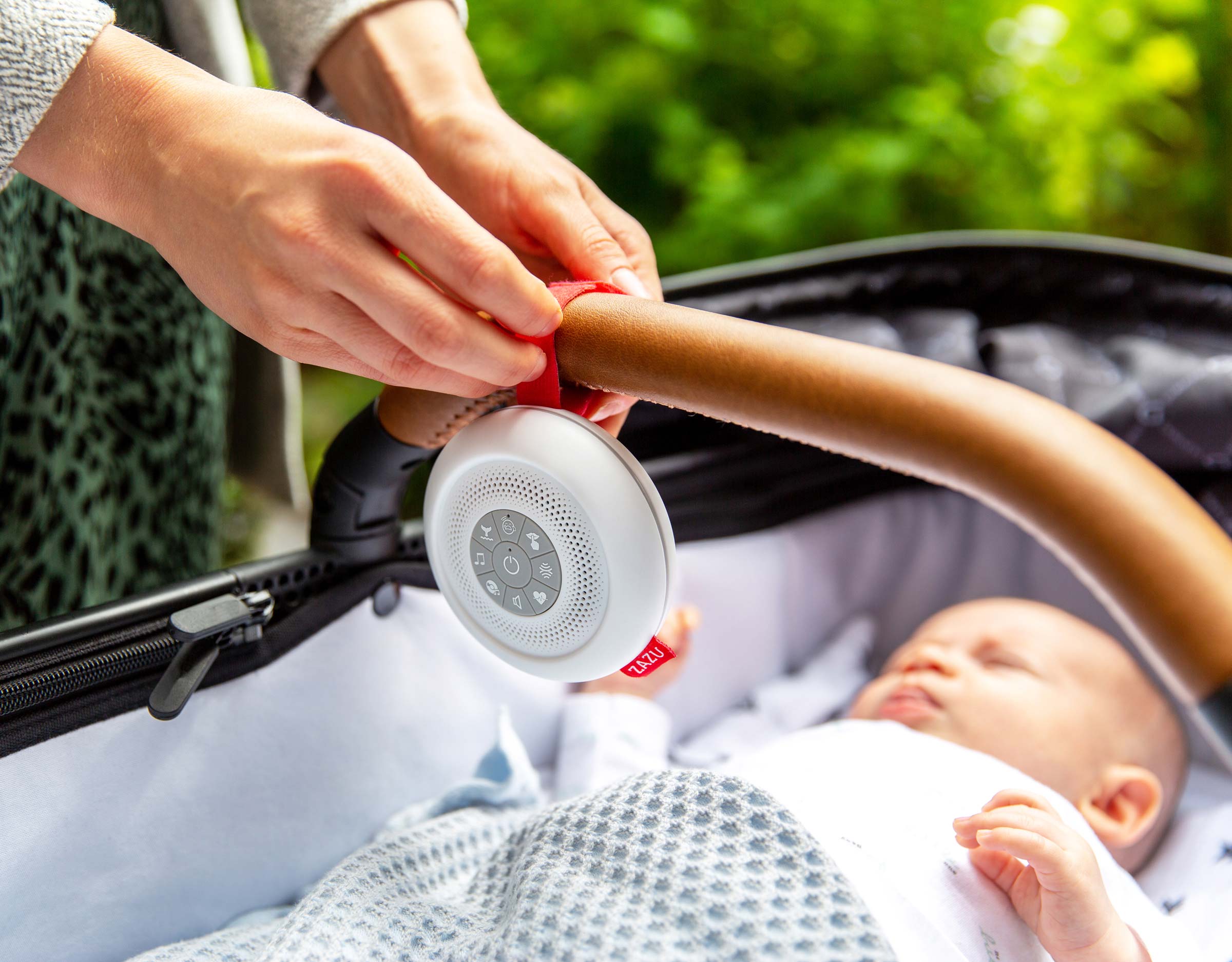 ON THE GO
Bring your sound machine anywhere you go.
BREATHING LIGHT
The power of breathing is the most natural, proven and effective way to calm your mind and sleep better. By listening to breathing sound and looking at the pulse light getting bigger and smaller, your little one will automatically follow the rhythm and drop off to sleep more easily.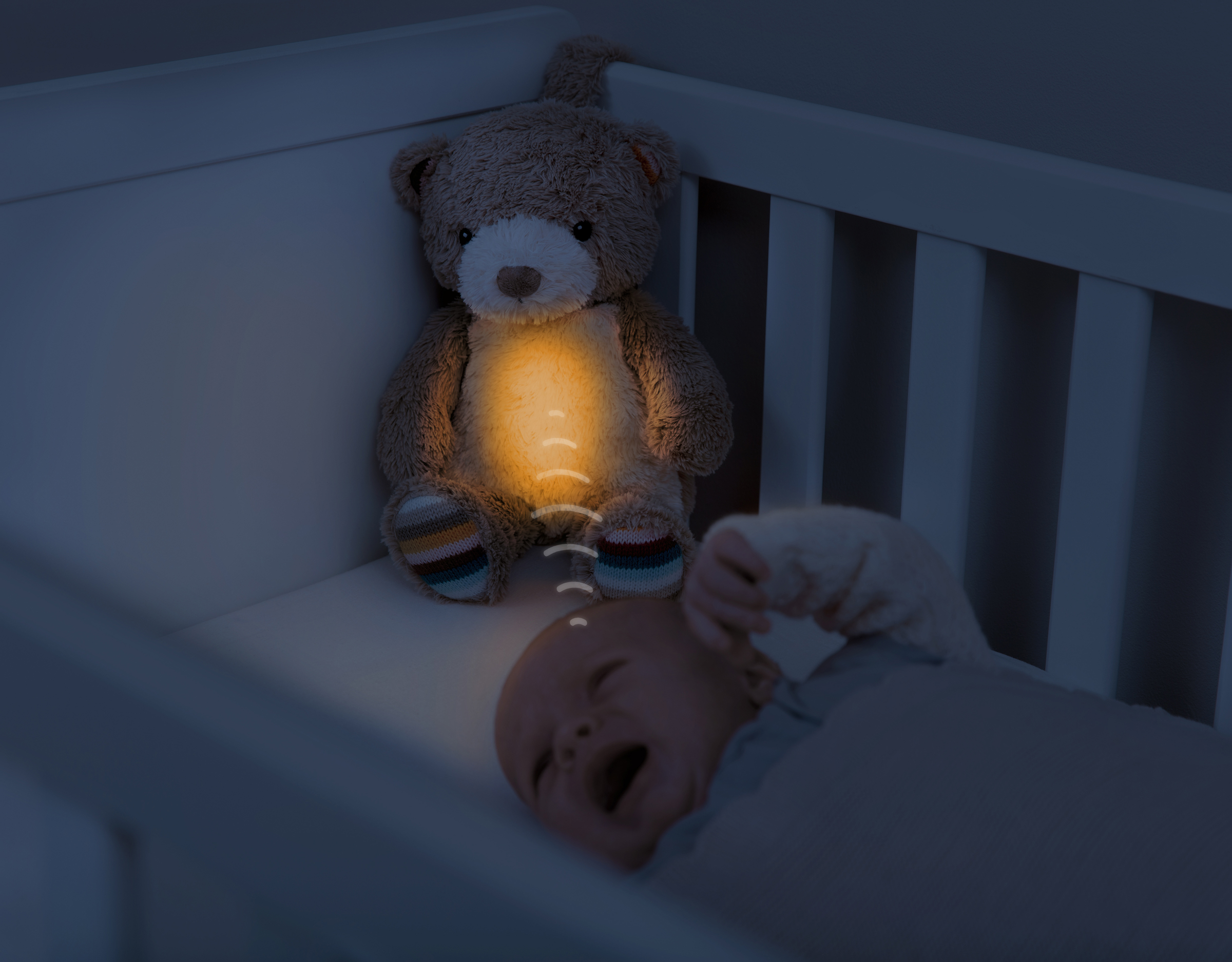 CRY SENSOR
While you are not always around when your baby starts crying, the cry sensor will automatically activate the sound upon crying.
AUTO OFF
The sound will automatically switch off after your baby has dropped off to sleep.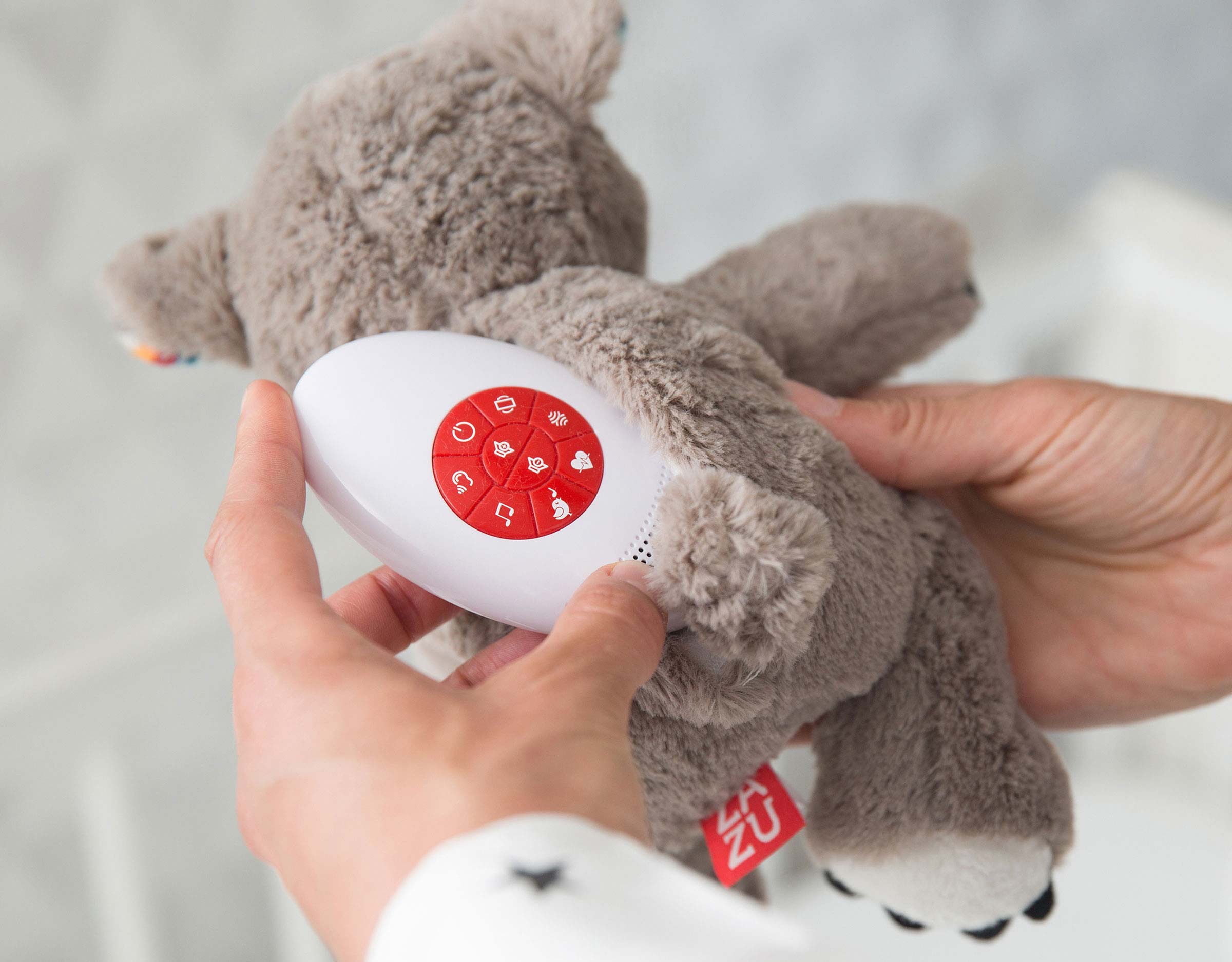 WASHABLE
The sound module is removable, so the soft toy can be washed without the module.
Meet the sound machines family
Reviews
''We use Zoë's wireless speaker to let my daughter hear her favourite lullabies. What a great invention!''
''It's ideal that this cute penguin can comfort my son very quickly wherever we are''
''My baby loves the heartbeat sound. She falls asleep in no time after putting it on''
''Dex is my son's buddy, he comforts him whenever he starts crying''
''We are very happy to have Dex around, while he really reassures our son when he's restless''
''Dex really works wonders for our daughter. She immediately calms down hearing the heartbeat sound''