Sleeptrainers
Young children do not have a sense of time. They start the day whenever they feel like it… Our sleeptrainers indicate in a very simple way when it is OK to get up and when it is still time to stay in bed.
sleeptraining
For both child and parent a good night's sleep is essential. Sleeptrainer can help in achieving that, by showing visually when a child can get up and when to sleep a little longer.
TIME TO SLEEP
As long as the light is red and/or the eyes are closed, it is time to sleep.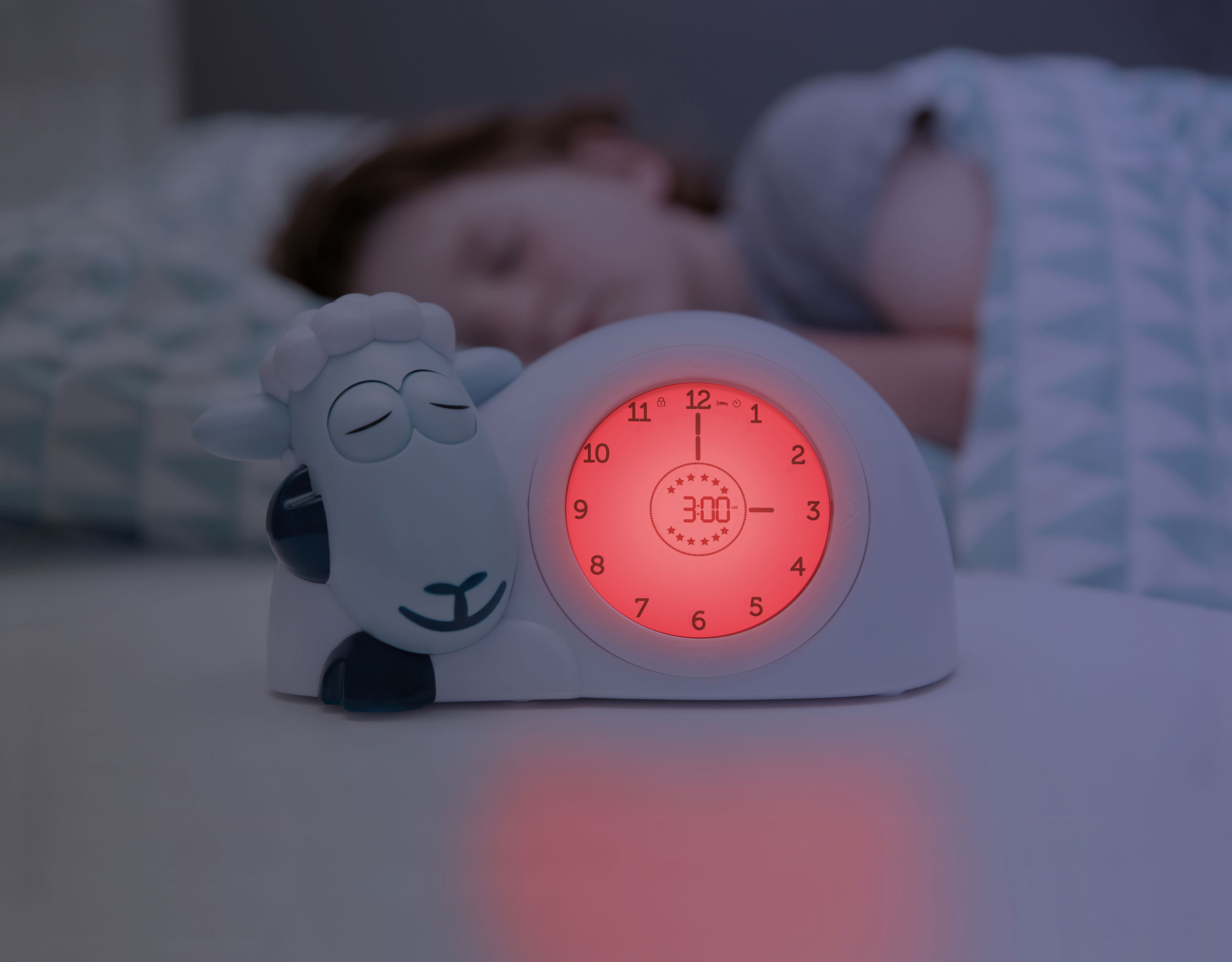 JUST A LITTLE LONGER
When the light turns orange, it means it is only half an hour until it is OK to get up.
OK TO GET UP
When the light turns green and/or the eyes open, it is OK to start the day.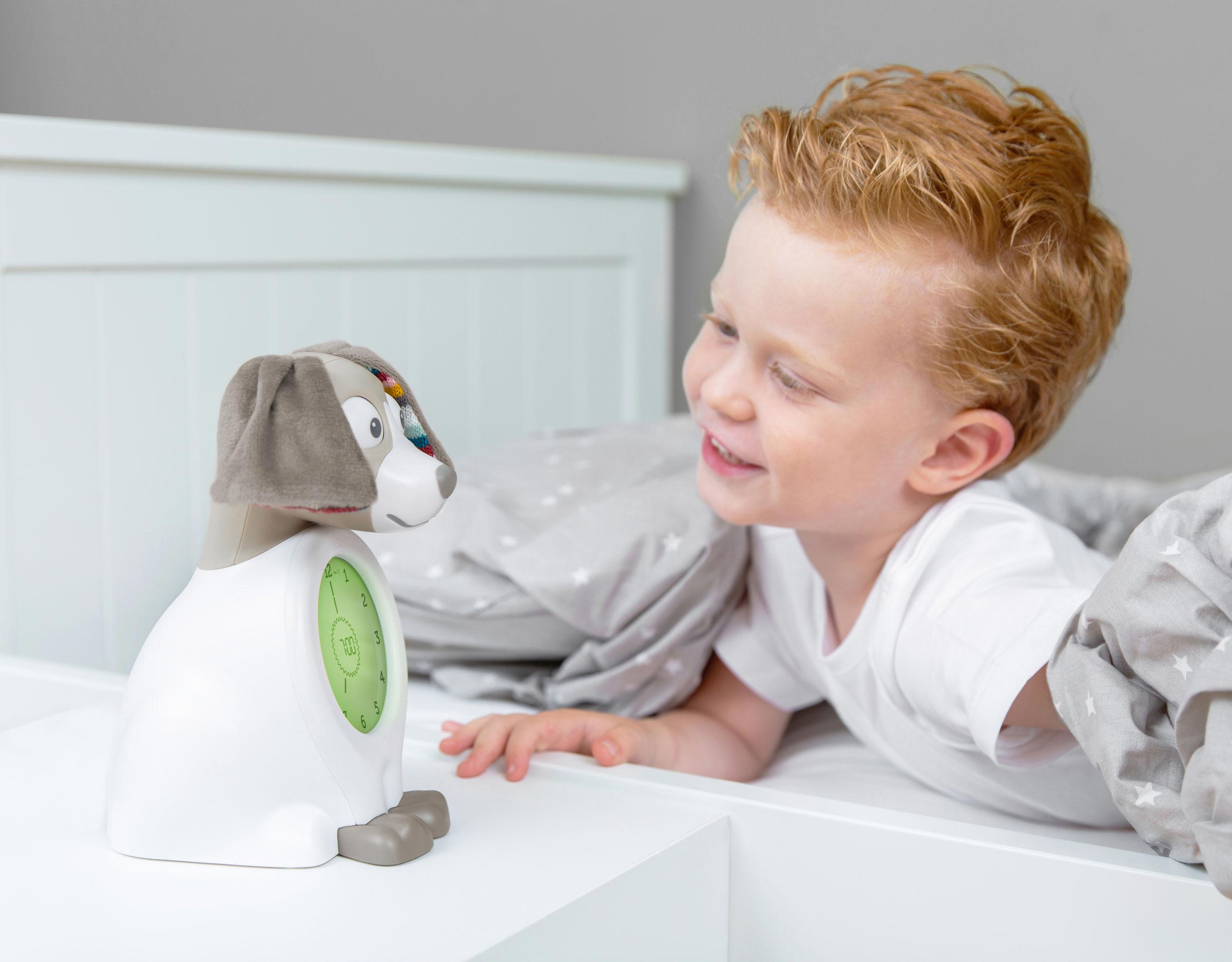 NIGHTLIGHT
Soothing light during the night.
Meet the sleeptrainer family
Compare their features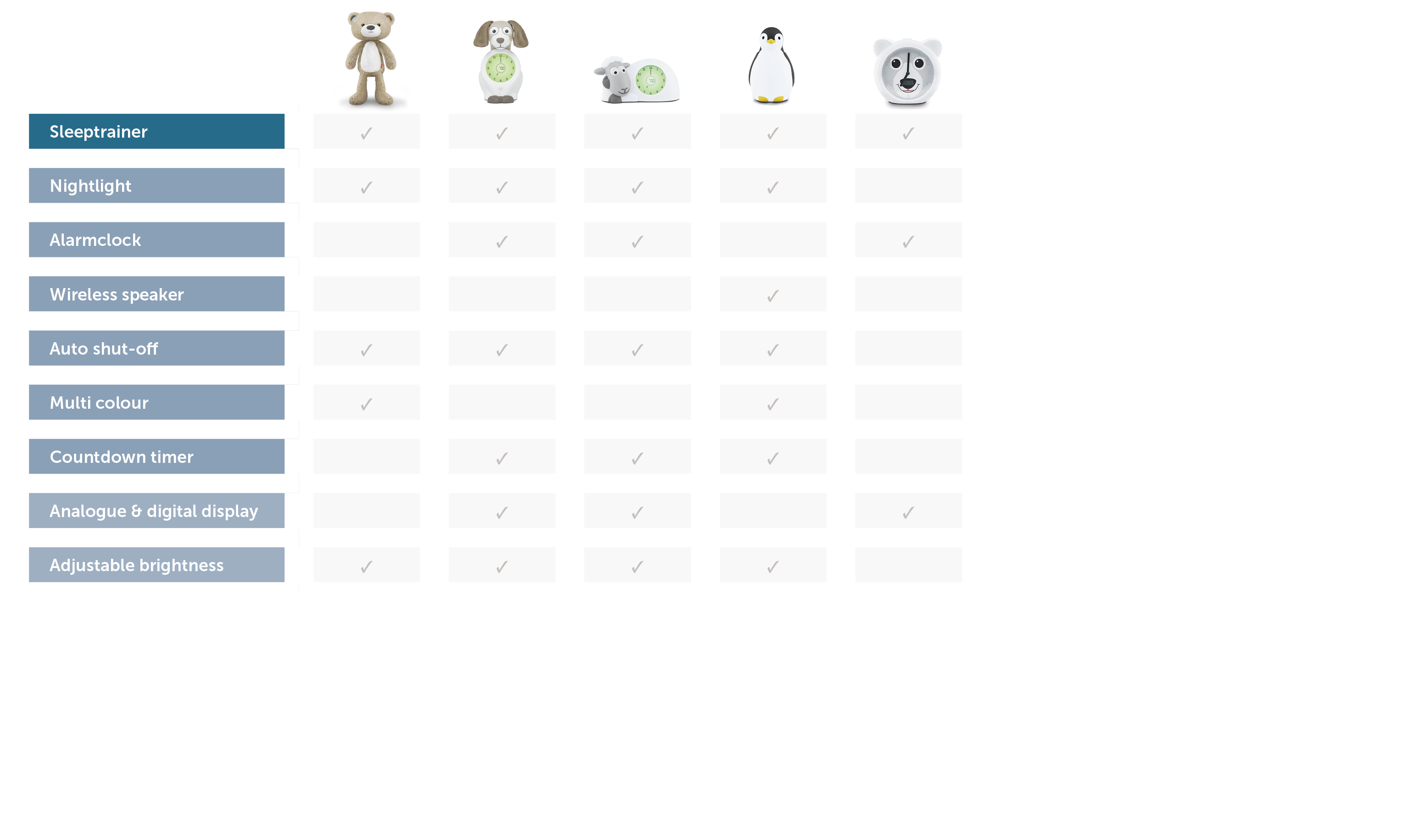 Reviews
''Our daughter now really waits for Sam to open his eyes before getting up. A real recommendation for parent who long to get some extra sleep''
''Finally we can enjoy a normal night's sleep. No more waking up at the crack of dawn!''
''My son does not even want to come out of bed anymore unless Sam opens his eyes''
''We use Pam to play songs before my girl goes to sleep. Pam has more functionalities than most nightlights!''
''Pam works like a traffic light, very easy to understand for my daughter. Orange means that's she has to wait a little longer, green means it's OK to get up''
''Pam tells my son when he can get out of bed, he doesn't want to get out anymore unless Pam turns green. We now all get some more sleep!''
''Pam tells my son when he can get out of bed, he doesn't want to get out anymore unless Pam turns green. We now all get some more sleep!''